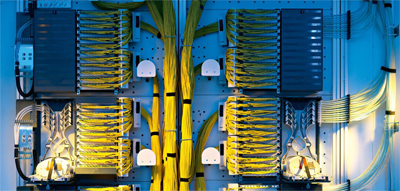 Driven by requirements for high-speed data rate, the deployment of fiber optic has been growing. As the growth of installed fiber optic, the management of optical transmission networks becomes more difficult. Many factors should be considered during fiber optic cabling, like flexibility, future viability, cost of the deployment and management, etc. To handle large amounts of fiber optic with lower cost and higher flexibility, various fiber optic distribution boxes are being widely used from the Central Office to the End User.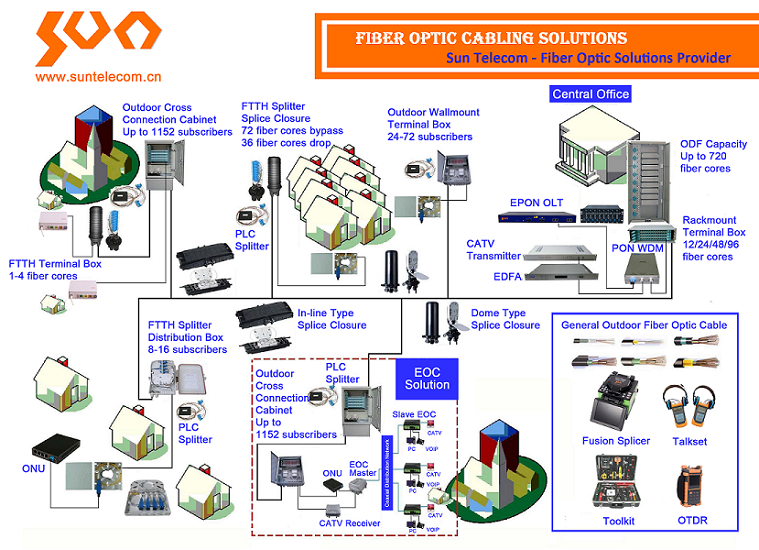 Optical Distribution Frame (ODF)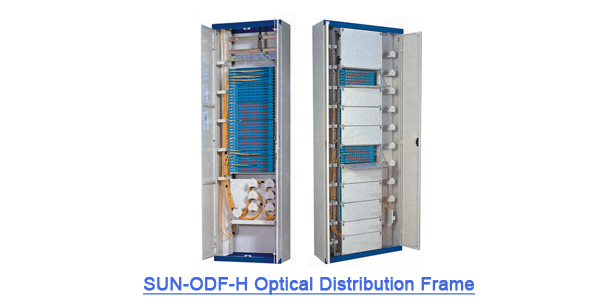 An optical distribution frame (ODF) is a frame used to provide cable interconnections between communication facilities, which can integrate fiber splicing, fiber termination, fiber optic adapters & connectors and cable connections together in a single unit. It can also work as a protective device to protect fiber optic connections from damage. It is widely applied in Local Central Office.
Fiber Optic Terminal Box
According to the structure, fiber optic terminal boxes can mainly be divided into two types, namely rack mount terminal box and wall mount terminal box.
Rack mount terminal box is usually modularity in design with firm structure. It can be installed on the rack with more flexibility according to the fiber optic cable counts and specifications. Most of the rack mount terminal box is 19", which ensures that they can be perfectly installed on to the commonly used standard transmission rack. It has two versions in general. One is a fixed one with a lid which can be removed from the box for fiber cabling, the other one has a slide-out design, which allows customers to remove the whole box from the rack and provides easier internal fiber connection access.
Wall mount terminal box usually uses design like a small box which can be installed on the wall and is suitable for fiber distribution with small counts. It has two types: indoor type and outdoor type.
Fiber Optic Splice Closure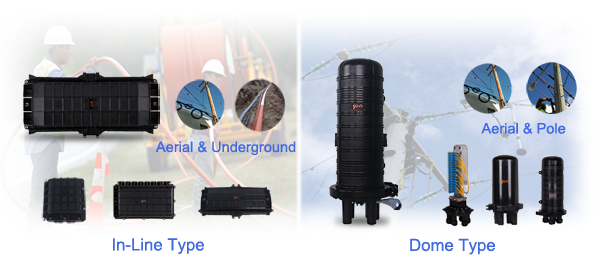 Fiber optic splice closure is the equipment used to offer room for fusion splicing optical fibers. It also provides protection for fused fiber joint point and fiber cables. There are mainly two types of closures: Dome Type and In-line Type. A large variety of fiber optic splice closures are designed for different applications, such as aerial, underground, pole and etc. Generally speaking, they are usually used in outdoor environment, even underwater.
Optical Cross-connect Cabinet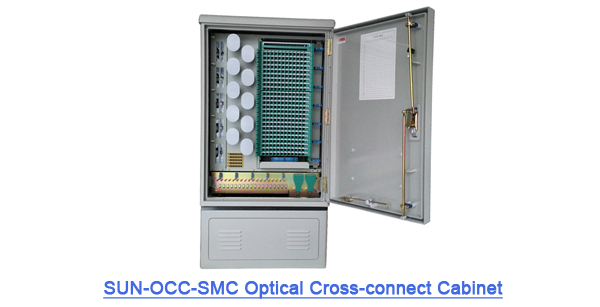 Optical cross-connect cabinet is a connection device in the fiber optic access network for feeder cable and distribution cable. Fiber optic cables are spliced directly or terminated and managed by patch cords for distribution. With the development of FTTx, outdoor cable cross connection cabinet will be widely deployed and move closer to end user.
Fiber Optic Distribution Box
Fiber optic distribution box is an access device for connecting
distribution
cable and drop cable installed either indoor or outdoor. Fiber optic cables, FTTH cables and splitters are introduced, fixed and connected in the box.